February 10th -11th, 2018
Saturday & Sunday 9-4:00 pm
Mipham Shedra Main Temple
8200 W. 106th Ave
Westminster, CO 80021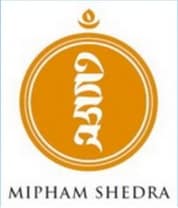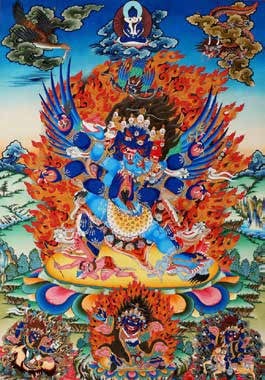 Lhoppön Rinpoche will guide us in--for the first time in a retreat setting--the practice of "Vajrakilaya"before Tibetan New Year, to purify obstacles, delusion and negativity that sometimes arises in the lives of dharma practitioners. This enables students to enter the upcoming year cleansed, refreshed and renewed.
Vajrakilaya is known in the West by Tibetan Buddhist practitioners, however the sadhana is complex, and the details crucial for correct understanding. The month before Losar, our precious Guru, Tibetan Teacher Lhoppön Rinpoche offers classes during public meditations on the practice of Phurba. This prepares the Mipham Shedra sangha to practice Vajrakilaya with greater understanding.
We humbly invite you to join us in all these preparation classes and in the three-day practice of Vajrakilaya. May all obstacles be removed, may all sentient beings be blessed by our Dharma practice.
RSVP by email to info@miphamshedra.org. You will receive updates and more specifics after you have registered. Make your payment at least 7 days in advance--below on this website or send a check to: Mipham Shedra, 8200 W. 106th Ave, Westminster CO 80021
$136 Members / $223 Public
Chai, served morning and afternoon, and a Vegetarian Lunch is included in price of retreat.
Webinar available with 48 hours advance notice
Mipham Shedra promotes the preservation and practice of Tibetan Buddhism for the benefit of all sentient beings. info@miphamshedra.org