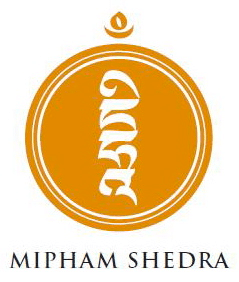 WELCOME HOME
Join the Sangha
Mipham Shedra promotes the preservation and practice of Tibetan Buddhism for the benefit of all sentient beings.
We are a 501c3 tax-exempt nonprofit organization.
Resident Tibetan Teacher & Founder Lhoppön Rinpoche lives in Westminster, CO and is available to his Sangha members.
Suggested Membership Donation Options
BENEFACTOR
---
$500/MONTH;
$6000/YEAR
PATRON
---
$200/MONTH;
$2400/YEAR
FOUNDER
---
$108/MONTH;
$1296/YEAR
HOUSEHOLD
---
$60/MONTH;
$720/YEAR
INDIVIDUAL
---
$50/MONTH;
$600/YEAR
STUDENT/SENIOR
---
$25/MONTH 65+
$300/YEAR
MEMBERSHIP INFORMATION
As a member of Mipham Shedra, you are an integral part of our Sangha and its Mission. Your membership supports the Temple and our resident teacher. Your contributions also provide for:

•    Promotion and preservation of the practices and teachings of Tibetan Buddhism
•    Support for your meditation practice and other Dharma activities such as classes, retreats and pujas
•    Opportunity to meet privately with Lhoppön Rinpoche to discuss your practice
•    Significant discounts on retreats, classes and teaching events
•    Advanced notification of visiting teachers, classes, and Temple events
•    Special preference when arranging personal services such as weddings, funerals and memorial services
BECOME A MEMBER

Select your Membership Option below and click on "Subscribe" to signup for a monthly payment subscription.  Please send an email to info@miphamshedra.org when you become a member.  Thank You!
Once a member you will receive an email with your login credentials to sign in and access the "Members Only" sections of the website.
Mipham Shedra
8200 W 106th Ave
Westminster, CO 80021
303-449-0319
info@miphamshedra.org