Sakya Trichen Rinpoche - Vajrakilaya Empowerment
Saturday, July 6th 2019
2:00 - 5:00 pm
Denver Marriott Westminster
7000 Church Ranch Boulevard
Westminster, Colorado 80021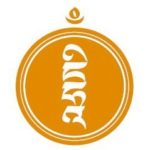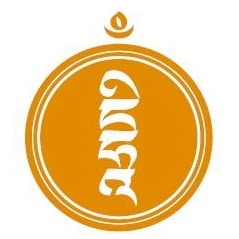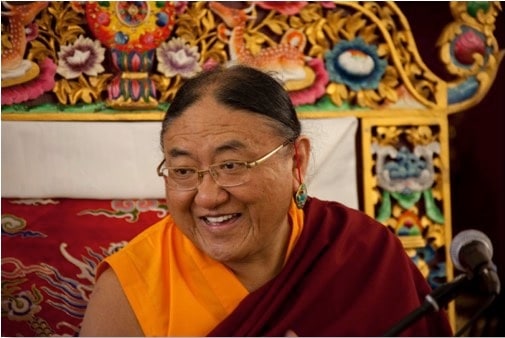 Sakya Trichen Rinpoche - After passing the throne of the Sakya lineage to his elder son Ratna Vajra Rinpoche who became the 42nd Sakya Trizin on 9 March 2017, he is now known as Kyabgon Gongma Trichen Rinpoche.

We are very pleased and delighted to announce that His Holiness Sakya Trichen Rinpoche has accepted our invitation to visit and give a Vajrakilaya Empowerment on the occasion of the birthday of His Holiness the 14th Dalai Lama, July 6, 2019.
Here is some information about this lineage of Vajrakilaya:
Khön Family Lineage of Vajrakilaya - This is a special transmission of Vajrakilaya practice is held by the descendants of the Khön family down to the present Sakya Trizin. This transmission can be traced back to Khön Nagendrarakshita, a direct disciple of Guru Rinpoche.
His Holiness Sakya Trizin said:
"Of the profound and inexhaustible ocean of teachings that Guru Padmasambhava possessed, Vajrakilaya is one of the most important. Its empowerment, teachings and pith instructions were given to one of his most important spiritual disciples, Khön Nagendrarakshita (Lü'i Wangpo Sungwa), who then practised it until he achieved both ordinary and supreme siddhis. As a sign of his great attainment, he displayed the great miracle of keeping his vajra and bell suspended in space. Guru Padmasambhava himself declared that Nagendrarakshita had attained the eighth stage of the great bodhisattva path.
The Vajrakilaya empowerment, teachings, and pith instructions then passed down from Nagendrarakshita to his own nephews, as they were appointed as the holders of the Khön lineage; and ever since then they have been passed down through this lineage, which includes the five Sakya patriarchs.
So this is a very rare teaching that has not only continued through an unbroken lineage from the primordial Buddha, but has also been passed down through the hereditary lineage. Each of these masters, from Guru Padmasambhava to those of the present, has achieved great realization, and as a result has performed great miracles.
I myself received this from my own father, as well as from one of my most important root gurus, both of whom attained great realization through the Vajrakilaya practice, and showed many significant miracles."
As His Holiness says, he received the transmission of the practice from his own father, Vajradhara Ngawang Kunga Rinchen, and from his root teacher, Ngawang Lodrö Shenpen Nyingpo, as well as from Ngor Khangsar Shabdrung Lodrö Tenzin Nyingpo.
Please RSVP as soon as possible to:
info@miphamshedra.org
Suggested Donation: $50
Children under 18: $15

Payment may be made below.
Event Sponsors:  For those interested in sponsoring this event, your $500 donation includes three event tickets.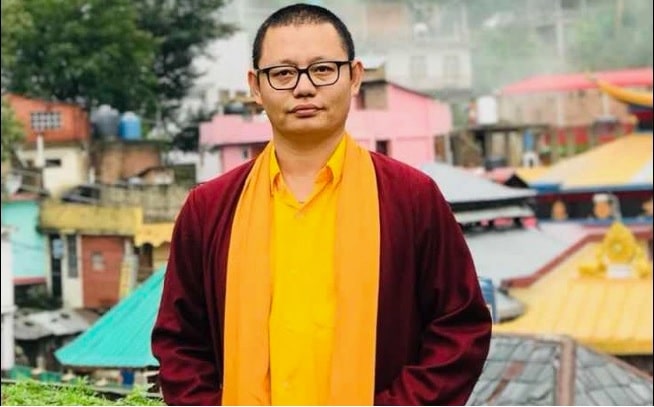 Conduct & Attitude Class
Saturday, July 6th 2019
10:00 - 11:30 am
Denver Marriott Westminster
Our Resident Teacher Lhoppön Rinpoche will be giving instruction on the topic of Conduct & Attitude on Saturday morning.  This instruction will be in preparation for the Vajrakilaya Empowerment with Sakya Trichen Rinpoche in the afternoon of Saturday, July 6th 2019.
This class is free but requires a RSVP to:
info@miphamshedra.org