Open Heart Retreat #4 - Residental Meditation Intensive
Relax and Release Your Mind
Mipham Shedra Meditation Retreat
September 8-11, 2017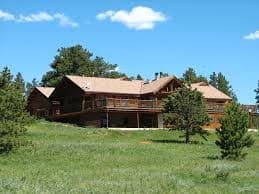 Don't miss this Meditation Intensive with Tibetan teacher Lhoppön Rinpoche.  This weekend retreat will be held at the Cal-Wood Center, a remote and breathtaking setting on 1,200 acres of pristine Rocky Mountain beauty in Jamestown, Colorado. Registration fees include accommodation and delicious vegetarian meals.
Lhoppön Rinpoche is a brilliant Tibetan Buddhist teacher who has studied, since the age of 5, at monasteries throughout India with many great masters. 
Rinpoche will guide us to rest peacefully, allow whatever arises and be delightful.  This is the skillful method to love oneself and others.  Abide in ultimate peace. He will teach at the beautiful mountain retreat of Cal-Wood in Jamestown, Colorado.
The Retreat will be held Friday, September 8 through Monday September 11, 2017.

The specifics for this Retreat are still in planning and the fee will be determined soon.  There will be an early bird discount, and newcomers are encouraged to attend.
Mipham Shedra promotes the preservation and practice of Tibetan Buddhism for the benefit of all sentient beings.