Donations to Mipham Shedra support Lhoppön Rinpoche's Mission of promoting the preservation and practice of Tibetan Buddhism. In the past, we have focused on providing support for our Colorado Temple; sending financial aid to the Buddhist nuns in Bir, India through our 'Robes for Nuns" project; and providing financial aid for the stray and abandoned animal program in Bir, India.
Recently we have begun to focus on the development and growth of Mipham Shedra here in Colorado through our Build-a-Temple Fund and through our Support Mipham Shedra Fund. Our membership is growing and our facility needs are expanding! Donations to Mipham Shedra's Build-a-Temple Fund will go to support our expansion project. This project is in pure alignment with Lhoppön Rinpoche's mission to provide a venue for the preservation and practice of Tibetan Buddhism and to do so in a more traditional way than is currently available in Colorado. When our new Temple is completed it will have room for classes, retreats, outdoor meditation, a Stupa, prayer wheels and gardens. Also Rinpoche will be on-site to provide guidance and the kind of intimate and compassionate connection found only in the Buddhist monasteries of India and Tibet. Our new Temple will provide Mipham Shedra practitioners with an even greater opportunity to accumulate merit and wisdom and help us develop our unique Mandala Community, a skillful blend of study and practice. Donations to our Support Mipham Shedra Fund will go towards maintaining our current Buddhist Temple and all that that requires.
Your donations will help Lhoppön Rinpoche's Vision and Mission become a reality for the benefit of all beings and will help perpetuate Buddha Shakyamuni's unbroken transmission lineage.
Mipham Shedra accepts donations for two separate funds.  Fill in the amount of your donation for either fund and Click on the "Pay Now" button.  We are grateful for any and all donation amounts.
---
1.  Membership – As a supporter of Mipham Shedra, you become an integral part of our Sangha and its blessings. Your membership supports the Temple, our teachers, and continuing education.
---
2. Prayer Wheel Fund
Our next project at Mipham Shedra is our prayer wheels. We want to make a beautiful Buddhist Park and outdoor practice area with 108 copper prayer wheels which are arriving from Nepal.
We are now accepting prayer wheel sponsorships! The cost to sponsor one prayer wheel is $1,000. Sponsors may dedicate their prayer wheel(s) to any of their loved ones, or to themselves, if they wish. The names of the dedicated will be inscribed on a plate beneath the prayer wheel.
There are two ways to support this work, through sponsoring a prayer wheel or making a donation of any amount to the Prayer Wheel project. The donation method may include large gifts or small.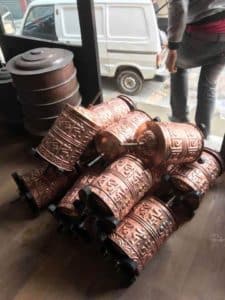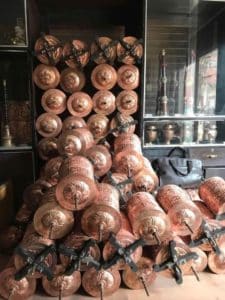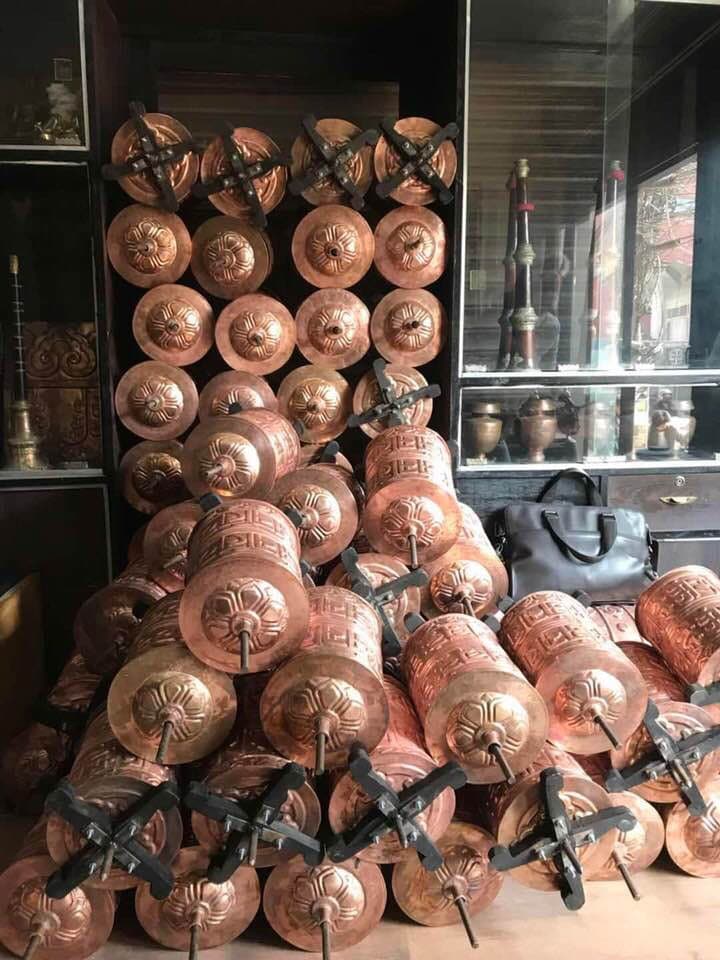 ---
3. Build-a-Temple Fund – This fund will go towards building projects on our newly purchased Westminster property.  Having our own temple will allow us to host retreats, hold larger meditation classes and sadhana practices. It will also give us the space needed to help our sangha grow.
---
4.  Support Mipham Shedra Fund – This fund supplements our membership dues to pay for our temple expenses and practice space costs.
---
5. Whenever you shop Amazon, follow this link and a small donation will be made to Mipham Shedra.
When you shop at AmazonSmile, Amazon will donate to Mipham Shedra. Support us every time you shop.
---
Mipham Shedra is a 501(c) non-profit organization in good standing.
---